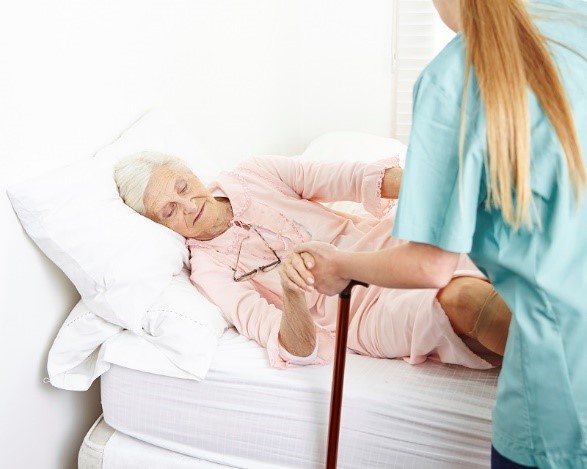 Some people have a good idea of what is involved in senior care. But facts about senior care have changed with time, and seniors today face different circumstances than before. Others may be surprised at the state of senior care, what is involved, and how those services are changing. Below are a few surprising facts about senior care.
Fast Facts About Senior Care and Senior Health
According to the National Council on Aging:
80% of older adults have at least one chronic disease, and 77% have at least two. Four chronic diseases—heart disease, cancer, stroke, and diabetes—cause almost two-thirds of all deaths each year.
90% of Americans aged 55+ are at risk for hypertension, or high blood pressure.
Every 11 seconds, an older adult is treated in the emergency room for a fall
One in four older adults experiences some mental disorder including depression and anxiety disorders, and dementia.
In addition:
These statistics give an interesting picture of the type of care is needed by seniors and hint at the physical and emotional challenges that must be faced by the seniors as well as the family members providing care for them. Below is additional information to consider about senior home care for those currently providing or considering providing care for senior loved ones.
Number of Seniors Who May Need Care is Increasing
One of the most surprising facts about senior care is how essential in home care services will be in the future, thanks to the enormous increase in the senior population. In 2011, the population of people aged 85 years and above was around 5.7 million. By 2040, that segment of people is expected to triple to 14.1 million. The growth is a result of the massive population of baby boomers aging as a large segment of the population and living longer than previous generations. Consequently, the number of seniors who will need care will also increase. More people will need home care services, and obviously many families are already taking that step for their loved ones because home care services are on the rise.
Home Care Is Becoming More Popular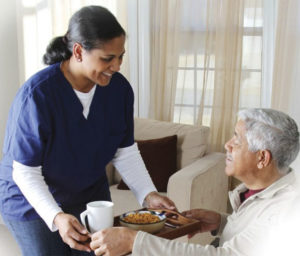 When most people think of senior care, the first thought that likely comes to mind is an image of a nursing home. But that image differs from reality. The majority of seniors, some estimates are around 80%, who receive some form of assistance reside in private homes in communities rather than institutions such as nursing facilities. With the rising cost of nursing homes, people's natural desires to remain in their family homes, and seniors' wish to maintain their independence and autonomy, home care services have grown in popularity. The idea of a family moving their elderly loved ones into a nursing home is becoming less feasible for more people by the year, making home care more attractive.
Senior Home Caregiving Is More Involved Than You Might Think
Many people think of home caregiving tasks as helping seniors with bathing or walking around the house, but senior care is much more involved. First, other tasks such as transportation and running errands around town are just as much a part of senior caregiving as prepping meals or helping with bathing. Second, tasks such as providing companionship and other social needs have become a greater focus in caregiving, as more is learned about the link between isolation and depression in seniors. And because each senior has unique conditions, even basic and universal caregiving tasks can change from person to person. Senior care is more than just ensuring seniors are physically safe; the mental and emotional aspects of caregiving are just as important.
Contact Neighborly Home Care for Top-Quality Home Care
If your loved ones need care and assistance, Neighborly Home Care has the solution. We offer comprehensive in-home care services, including transportation, disability care, and respite care. Our passionate and highly experienced caregivers are committed to providing for your senior loved ones' health and companionship needs. We also work with you to understand your situation and develop a customized plan for senior care services that maximizes your loved ones' sense of personal freedom and keeps them safe. For more information on facts about senior care services or our in-home care services, contact us today.