Find Home Health Care Jobs in Philadelphia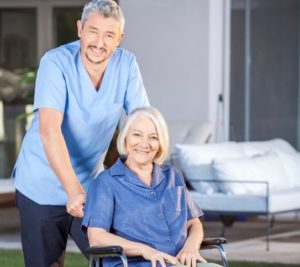 At Neighborly Home Care we are a close-knit team that relies on each other to ensure that our clients receive the highest quality home care possible. We hire only committed, professional individuals who love working with a variety of clients. We do what we do because we want to make a positive impact on the lives of our clients and their families. We expect this same level of passion from every team member.
Reasons to Work for Neighborly Home Care
The number one reason to work for Neighborly Home Care is that you genuinely care about the elderly and disabled, and want to work in a highly fulfilling role where you can make a real difference in people's lives from day to day.
However, we also offer numerous benefits beyond what the typical caregiver agency provides, including:
Starting pay is higher than the industry average of $9/hr.
A 401(k) plan with matching contributions.
"On Call" weekend hours, with pay guaranteed regardless of whether you are called to work.
Plenty of hours available
Flexible scheduling and the ability to add hours
A team environment and supportive administrative staff
Current Openings
We are currently hiring Caregivers and Certified Nurse Aides (CNAs). CNAs are preferred and will receive preferential hiring, but certification is not required.  We offer a personalized training program to ensure compatibility and long-term success.
For more details on the qualifications necessary for becoming part of the Neighborly Home Care team, please see our Responsibilities and Requirements page.
Apply only if you can live by our high standards of care and want to be challenged daily. If your purpose is to find a career that will help satisfy your desire to serve others, we would love to hear from you! If you have questions please contact Tahmir Cook at 610-658-5822 or tcook@neighborlyhomecare.com, or submit an application.
Apply Today Online
You can now apply and see current openings online.