Bryn Mawr Elderly Care Service Provider, Neighborly Home Care, Outlines the Importance of Being Proactive About Health Records and Medication Information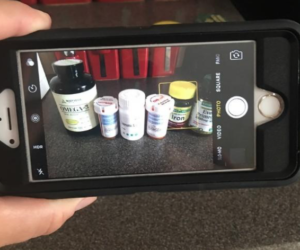 June 21, 2017 – Ardmore, PA –As a Bryn Mawr elderly care service provider for a senior loved one, among the most important duties is keeping on top of medical records and medications. Doing so will allows you to more quickly determine the appropriate steps to take in an emergency, as well as streamline communications with any medical personnel.
Neighborly Home Care's Bryn Mawr elderly care service professionals outline some of the best ways to be proactive when dealing with medical records and medications:
Use pill organizers to ensure a day's medications are never skipped or doubled-up.
Photograph all medication bottles and labels, to keep in a cell phone or tablet for reference.
Research the medications online to compile lists of drug interactions and side-effects from both overdoses and missed doses.
When having tests or work done in the hospital, ask for copies of the resulting records immediately while they are still in-hand. Asking in the moment will require far less time and expense than requesting copies later.
Be aware of changes in appetite, which can be caused by medications. Be careful that your loved ones neither overeat nor starve themselves.
Remember that over-the-counter remedies and herbal supplements are drugs too. Document everything.
A caregiver who stays on top of loved ones' medical treatments will be much better prepared to deal with emergencies.  
About Neighborly Home Care
Neighborly Home Care provides skilled Bryn Mawr elderly care services, with an absolute commitment to creating a compassionate, nurturing environment.
Neighborly Home Care believes seniors will be happiest and healthiest in their own homes. Whether you need daily check-ins, 24-hour care, or transportation and companionship during trips outside the home, Neighborly Home Care is available to provide skilled elderly care.
For more information or press inquiries, contact 610-658-5822 or visit https://www.neighborlyhomecare.com.
The families we serve keep saying great things.
I just wanted to tell you how grateful we are that Neighborly Home Care stepped in & took over taking care of my Dad when we really needed it, no questions asked. Our caregiver has become part of the family and we know we can depend on her being there every day & taking great care of my Dad. He misses her when she's not there!
— Daughter of an NHC Client