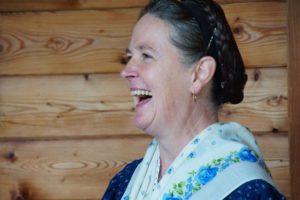 Aug 18, 2017 – Bryn Mawr, PA – Senior home care in Delaware County may be serious business, but fun and laughter is always needed! Multiple studies have shown that seniors who retain a sense of humor and have a good hearty laugh from time to time reap the benefits.
Some of these benefits include:
Lowered blood pressure. Laughter increases blood flow across nearly the entire body, which helps lower blood pressure and in turn lowers the risk of heart disease.
Beneficial physical activity. Laughter is surprisingly good for the body. Laughter strengthens the abdomen, while also providing benefits to the legs, back, and respiratory system. A long laugh is something of a workout.
Reduced tension or hostility. Some seniors experience higher levels of aggression, due to problems ranging from mental conditions to chronic pain. Laughter is the perfect cure for anger.
Pain management. Laughter goes beyond psychological effects where pain is concerned and triggers the release of dopamine in the brain, a hormone which serves as a natural painkiller.
Greater life satisfaction. Multiple studies have shown that having a good sense of humor correlates to having a higher reported satisfaction with one's life.
So, Neighborly Home Care hopes that anyone who is currently providing care to an elderly loved one remembers to bring some laughter into their lives! Laughter really is a great way to improve the quality of life among the elderly and people of all ages.
About Neighborly Home Care
Neighborly Home Care is a trusted senior home care provider in Delaware County, supporting Ardmore, Bryn Mawr, and surrounding areas. Neighborly Home Care was founded upon providing quality home care for seniors, with a staff which is thoroughly vetted and trained for the required duties. By offering fully customizable care plans, ranging from periodic visits to full 24/7 oversight, they can offer each senior as much independence as is safely possible.
For more information, please contact 610-658-5822 or visit https://www.neighborlyhomecare.com.