Elder Abuse: How In-Home Care Can Protect the Elderly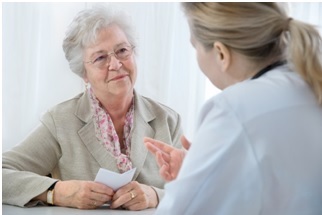 Elder abuse is a severe issue for many senior citizens in the United States. Approximately 1 in 10 seniors in the United States experiences abuse or mistreatment, according to many studies. But you can keep your senior loved ones safe from elder abuse. Start by learning about the different forms of abuse, and how in-home care can prevent harm
Forms of Elder Abuse
Elder abuse takes many forms and affects elders in different ways. The following are the most common forms of abuse:
Physical abuse resulting in pain, injury, or impairment
Emotional abuse or neglect
Financial exploitation
Healthcare fraud or abuse
Seniors are more at risk of elder abuse than usual right now since many are in nursing homes or other care facilities that are prohibiting visitation for health reasons. Without oversight by family members, some stressed out caregivers may be more likely to lose patience and cause harm, intentionally or unintentionally. For those whose loved ones must be in a facility, frequent contact via Zoom or Facetime can help make signs of abuse more apparent. Family members should stay alert for signs of depression, improper hygiene care, and any visible bruises or other injuries.
Protect Your Senior Loved Ones with In-Home Care
Another way of helping to protect seniors from potential elder abuse is through utilizing professional in-home care. You can have more oversight and firsthand interaction with your loved ones to help monitor their condition. In-home care reduces the odds of being bullied by other seniors. Below are some of the advantages that in-home care provides to keep your loved ones safe from abuse.
Allows More Contact With Family
One of the benefits of in-home care is providing families with a clear way to check-in on their senior loved ones. At individual care facilities, a family may have difficulties with the visiting schedule and might be unable to see firsthand how their loved ones are doing (especially during these times due to COVID-19.) The reduced face-time means that warning signs of abuse are more difficult to spot. In-home care can allow family members to visit more frequently or allow other methods of personal contact such as video chats if visiting in-person is too tricky.
In-home care allows you to check in in on your loved ones regularly so that you can spot alarming warning signs, like missing financial records. Communication with caregivers can give you information vital to protecting seniors. Financial elder abuse is becoming more common, and seniors who have been taken advantage of financially may be too embarrassed to talk to family members about what has happened. In-home caregivers may see potentially harmful activity taking place, such as unusual spending or harassing phone calls. With their help, you can be informed and follow up to protect your senior loved ones.
Reduces Risk of Abuse from Senior Centers
One of the other advantages of in-home care is reducing the risk of seniors experiencing abuse from senior centers. Bullying among seniors in senior centers is a serious issue, affecting many older adults across the country. Being a newcomer to a senior center or suffering from mental illnesses are common risk factors. In addition, loneliness which is commonly experienced in assisted living centers makes the bullying problem harder to handle. Keeping your elder loved ones safe from bullying and maintaining their bonds with friends and family through in-home senior care services is an effective way to prevent elder abuse.
Helps Seniors Stay Connected
A common form of emotional abuse is isolating a senior from friends or family. Social isolation in senior centers is a problem as new members are interacting with strangers and have fewer opportunities to visit with family and existing friends. In-home care maintains these crucial bonds by allowing seniors to travel and visit various hubs of social activity with the help of the in-home caregiver. Social isolation can lead to abuse, but professional caregivers can provide companionship and transportation for events, errands, or simply to visit with friends.
Contact Neighborly Home Care for Your Senior Care Solutions
Neighborly Home Care provides in-home care and support that can keep your older family members safe from abuse. Our staff is specially trained to protect senior citizens, both physically and mentally. Our professionals offer part and full-time home health care services, including transportation to and from appointments or other errands. To learn more about how to prevent elder abuse or about our services, contact Neighborly Home Care today.
The families we serve keep saying great things.
I just wanted to tell you how grateful we are that Neighborly Home Care stepped in & took over taking care of my Dad when we really needed it, no questions asked. Our caregiver has become part of the family and we know we can depend on her being there every day & taking great care of my Dad. He misses her when she's not there!
— Daughter of an NHC Client