Elderly Home Care in Bryn Mawr – Provider Examines Isolation Part 1 – Definition and Causes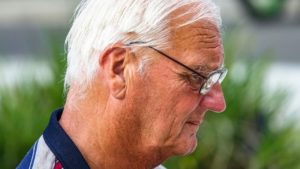 While many threats exist to those receiving elderly home care in Bryn Mawr, one tends to be overlooked: Isolation. Physical and social isolation can be at the heart of a great many other problems which affect older people, from physical ailments to psychological issues such as depression.
In our new blog series, we want to talk about the problem of isolation among seniors. First, we should discuss how "isolation" is defined, its prevalence, and some underlying causes.
Improving Elderly Home Care in Bryn Mawr by Understanding Isolation
The AARP, which has extensively studied isolation among elderly people, provides this definition of isolation:
Isolation is the experience of diminished social connectedness stemming from a process whereby the impact of risk factors outweighs the impact of any existing protective factors. A person's lack of social connectedness is measured by the quality, type, frequency, and emotional satisfaction of social ties.  Social isolation can impact health and quality of life, measured by an individual's physical, social, and psychological health; ability and motivation to access adequate support for themselves; and the quality of the environment and community in which they live.
In other words, as seniors age and find themselves potentially facing mental or physical issues, they are at greater risk of withdrawing from the world.
Seniors may cut off their contact with friends and family, but doing so can cause them significant challenges in their day-to-day life, as well as risking their mental/physical health. In some cases, isolation may even put them in danger, if they become unable to adequately care for themselves.
The Prevalence of Isolation Among Seniors
Gauging exactly how many seniors are facing isolation is difficult, particularly because the subjective experience can vary greatly from person to person. However, experts believe that between 15-20% of seniors over 65 can be considered "isolated" due to living alone and having one or more barriers preventing them from maintaining social contacts.
Causes of Isolation in Seniors
The potential causes of isolation are many, which is one of the reasons researching can be difficult. However, some causes include:
Loss of a spouse/partner
"Empty nest" syndrome
Physical disabilities inhibiting movement
Loss of motor skills needed to operate vehicles
Loss of communicative skills, causing social embarrassment
Low income levels
Speaking English poorly
Living in a rural, physically isolated location
Belonging to a small minority group, particularly one without community representation
The more of these are true of a senior, the more at-risk he/she is of experiencing isolation.
Neighborly Home Care Provides Skilled Elderly Home Care in Bryn Mawr
Neighborly Home Care employs caregivers who are well-trained and compassionate. We want to provide quality elderly home care in Bryn Mawr and throughout Delaware County! Contact us today if you worry that a loved one is suffering from isolation, or to learn about our services.
The families we serve keep saying great things.
I just wanted to tell you how grateful we are that Neighborly Home Care stepped in & took over taking care of my Dad when we really needed it, no questions asked. Our caregiver has become part of the family and we know we can depend on her being there every day & taking great care of my Dad. He misses her when she's not there!
— Daughter of an NHC Client