In-Home Care in Bryn Mawr – Father's Day Is Coming, So Make It a Good One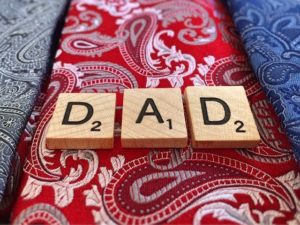 Whether your father is receiving some form of Bryn Mawr in-home care, or is still fully independent and active, you can engage in plenty of activities that will help make this Father's Day (June 19, 2016) a truly special day.
In fact, in many ways, you have more options than ever before. Boomers are by far the most active senior generation that we have seen in a long time.  Father's Day with an older parent is no obligatory visit for snacks and a televised ballgame. If the weather is nice, get outdoors!
Great Ideas for Father's Day Activities
Daytrips
Hiking, fishing and even visiting a local amusement park are good ways of getting Dad out of the house for a day and a perfect way to spend Father's Day. If he is active enough, he might even be interested in more competitive activities such as golf or tennis.
For less-active fathers, try lower-impact options such as visiting a car show, museum, or nearby botanical garden.
Pampering
Does your father still pride himself on his appearance? Make an appointment for a nice high-end spa and treat him to a full haircut with grooming, shave, and maybe even a full-body massage afterwards.  He will come home feeling great, and mom will probably thank you too!
New Tech Toys
Many Boomers have a harder time keeping up with technology, so Dad may still be using an older computer or TV setup. Father's Day is a perfect opportunity to buy him some upgrades, especially since you have got the whole day to explore the product, and show him how to use it.
A new computer or tablet would be an obvious choice, but also consider games. Older Americans are becoming gamers too, especially since most consoles these days have libraries of classic "retro" titles which can be downloaded. If Dad was once a Pong pro, he could play it again now. Many people like games such as Farmville or Candy Crush, so you could download some choices on a tablet or smartphone and join in!
Live Events
Many Boomers retain a lot of interest in the music scene and would love to be taken to a local concert, whether to see a classic band or a newer act.  Live sports or comedy shows are other great options for bonding and enjoying the outdoors.
In-Home Care
If Dad is starting to have trouble taking care of himself, this could be the best present of all. Bryn Mawr in-home care, from Neighborly Home Care, is affordable, and can be customized to meet all his needs. Assistance is available for anything from helping prepare meals to accompaniment on doctor's visits. If Dad is no longer able to drive himself, a consistent errand day assistant could mean so much to him.
Neighborly Home Care offers many professional senior care and home care options. Contact Neighborly Home Care today to book your free consultation.
Whatever gift or activity you choose, enjoy every minute making Dad feel special on Father's Day!
The families we serve keep saying great things.
I just wanted to tell you how grateful we are that Neighborly Home Care stepped in & took over taking care of my Dad when we really needed it, no questions asked. Our caregiver has become part of the family and we know we can depend on her being there every day & taking great care of my Dad. He misses her when she's not there!
— Daughter of an NHC Client