Philadelphia Home Care Provider Neighborly Home Care Encourages People To Promote Health for American Heart Month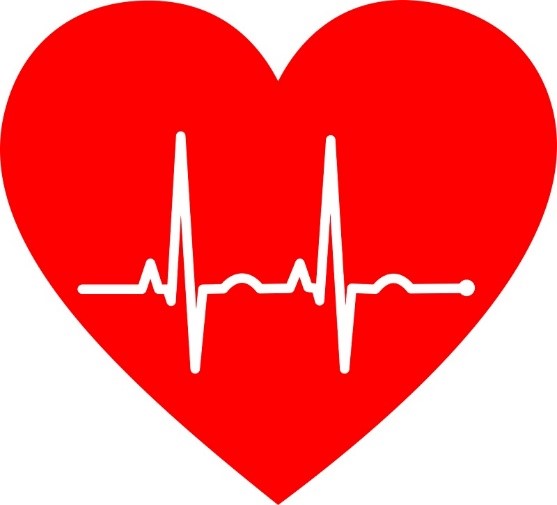 Feb 5, 2019 – Ardmore, PA – February is American Heart Month, the month to recognize the impact that our lifestyles have on our cardiac health. American Heart Month is particularly important to Neighborly Home Care, and anyone else providing home care for senior citizens. 
Those over 65 have considerably higher chances of suffering heart disease or heart attacks than younger people, so they need to be even more diligent about maintaining their hearts. According to CardioSmart.org, heart disease is the most common condition in older adults and the number one cause of death. High blood pressure is the most common heart condition in adults over 75.
Neighborly Home Care has some tips that can help anyone – young or old – who wants to protect their heart.
Eat slowly
One of the most common reasons people over-eat is that they eat too quickly, rather than giving the food time to settle in their stomachs. Simply eating more slowly allows people's brains to know when the stomach is full, rather than cramming in more food than is needed.
Cook at home
Home cooking is almost always healthier than eating out, particularly if one is cooking with fresh meat or vegetables. Restaurant food, and especially fast food tends to have extra fat and sugar added.
Stay active
Staying active is recommended for people of all ages, and for seniors, even more so. Exercise helps maintain heart health and helps keep weight regulated. Regular exercise has also been noted as helpful in holding off dementia, so staying active is good for bodies and minds.
Stop smoking
If you smoke, try to stop. The best all-around way to reduce one's chances of heart disease is to stop smoking or the use of any nicotine products.
About Neighborly Home Care
Neighborly Home Care is one of Philadelphia's quality in-home care agencies, with a rigorous hiring process and generous benefits that allow them to provide skilled and compassionate caregivers. Neighborly Home Care creates individual care plans which are focused on helping their clients maintain autonomy, within the comfort of their own home, while still providing the assistance they need in their daily lives. For more information or press inquiries, please contact 610-658-5822 or visit https://www.neighborlyhomecare.com.
The families we serve keep saying great things.
I just wanted to tell you how grateful we are that Neighborly Home Care stepped in & took over taking care of my Dad when we really needed it, no questions asked. Our caregiver has become part of the family and we know we can depend on her being there every day & taking great care of my Dad. He misses her when she's not there!
— Daughter of an NHC Client