Neighborly Home Care, Senior Home Care Agency, Highlights American Heart Month for Senior Health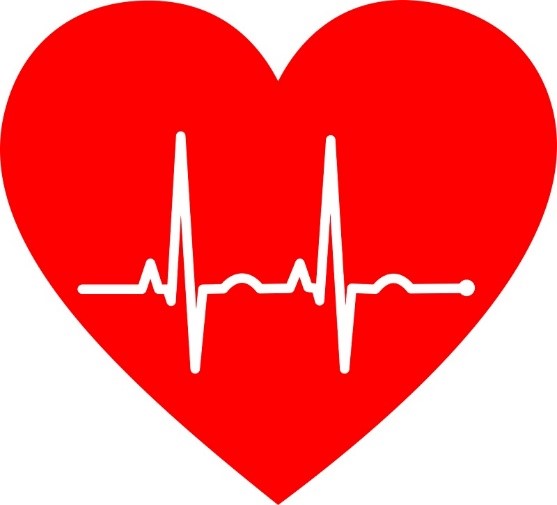 February 10, 2020 – Philadelphia, PA – February is American Heart Month, a federally designated event to remind Americans to improve lifestyle habits and cardiovascular care. American Heart Month for senior health is an especially important topic to Neighborly Home Care, as well as other organizations and people who care for the elderly.
Heart disease is the leading cause of death among men and women in the U.S. The Center for Disease Control (CDC) estimates that around 674,000 Americans die from heart disease each year, accounting for 1 in every 4 deaths.
While maintaining a healthy heart is important for people of all ages, seniors have significantly higher chances of suffering from heart disease or heart attacks than younger people. Heart and blood vessels stiffening, increased blood pressure, and less physical activity are all reasons for higher heart disease among seniors. Some of the major symptoms of heart attacks caregivers should always look for include:
Pressure or a squeezing sensation in a person's chest or arms, particularly if the feeling spreads to the neck or back.
Recurrent chest pain brought on by exertion, but alleviated with rest.
Abdominal pain reminiscent of severe heartburn.
Sudden dizziness or lightheadedness.
Unexpected shortness of breath.
Breaking out in a cold sweat.
Neighborly Home Care has some tips that can help everyone – young or old – protect their hearts.
Preventing Heart Disease
During American Heart Month for senior health, and even for younger residents' health, Neighborly Home Care suggests some ways to keep your heart healthy and lower your chances for heart disease.
Physical activity keeps the heart and blood vessels healthy, and also helps prevents muscle loss and bone weakness. The CDC recommends that adults get at least 150 minutes of regular, moderate-intensity exercise per week.
Healthier eating habits, such as substituting foods high in sodium (salt), fat, and added sugars with fresh fruits and vegetables, also improve heart health.
Eating slowly to prevent overeating is another practice that can improve heart health.
Smoking is a cause of both heart disease and preventable death. Learning how to quit smoking reduces the risk of suffering from many illnesses.
Working with your doctor or other healthcare professionals to manage high blood pressure or high cholesterol is also recommended.
About Neighborly Home Care
Neighborly Home Care is a quality in-home care agency which provides care in Philadelphia; Montgomery; Chester; Delaware; and Bucks Counties in Pennsylvania, and New Castle and Kent Counties in Delaware. The company has a rigorous hiring process and generous benefits that allow them to provide skilled and compassionate caregivers. Neighborly Home Care creates individual care plans which are focused on helping their clients maintain autonomy, within the comfort of their own homes, while providing the assistance they need in their daily lives.
For more information about American Heart Month for senior health or the company's services, please contact (610) 632-8247 or visit https://www.neighborlyhomecare.com/.
Tags: Healthy Heart Tips, Senior Health
The families we serve keep saying great things.
I just wanted to tell you how grateful we are that Neighborly Home Care stepped in & took over taking care of my Dad when we really needed it, no questions asked. Our caregiver has become part of the family and we know we can depend on her being there every day & taking great care of my Dad. He misses her when she's not there!
— Daughter of an NHC Client