Senior Care in Delaware County: What is Long Term Care Insurance (LTCI) and is LTCI Right for You?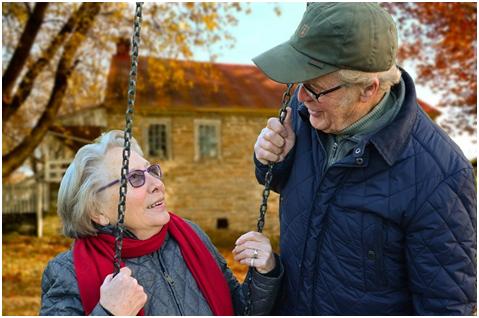 The senior care question "how will I be cared for when I'm old?"is one that weighs on nearly everyone's mind at some point, particularly as they move past their 50s and into their 60s. The question becomes especially worrisome to many if they have a chance of significant physical or mental disability in their future.
Private nursing home rooms can easily run $100,000+ per year, and even qualified in-home care can be expensive.  Medicare or Medicaid might, in some cases, pay for part of the expense – but rarely all of it. 
One option is Long Term Care Insurance (LTCI). LTCI is insurance that specifically aims to cover such situations during the final years of a person's life. However, limitations on LTCI as a product mean that only some people may benefit.  
The Benefits and Drawbacks Of LTCI
The benefit of LTCI is obvious: With a proper policy, taken out early enough and when a person is in good health, late-life healthcare needs and senior care could cease to be a major concern, both for the person and his/her family. However, several issues prevent more widespread use of LTCI.
First, it is very expensive compared to most health insurance, even for people currently in good health. Premiums are generally several thousand dollars per year.  
A lot of people question whether they may have better luck investing that money for themselves in long-term stocks or bonds, and cashing out if they need to. After all, if they end up needing no long-term Delaware County senior care in late-life, those investments become a nest egg for their children or grandchildren rather than being lost to an insurance company.
Also, LTCI is a relatively new product, and arguably under-regulated. Many policies may pay out less than is needed to cover long-term care, or have severe restrictions on covered cases.
If You Are Considering LTCI…
LTCI requires research and foresight. To have the best chance of getting value from LTCI, you should:
Purchase a policy relatively early in life, when yearly premiums are still low. 40-50 is a good age to start looking.
Pay a maximum of 7% of your yearly income. Otherwise, investments are likely to yield more in the long-term.
Read the policy carefully, especially taking note of what the per-day payouts would be and how many years of senior care the policy would cover.
Watch for deductibles and/or "elimination" periods where a person would have to pay out-of-pocket despite insurance.
Weighing Your Long-Term Senior Care Options in Delaware County: Neighborly Home Care Can Help
You have many different options for long-term senior care in Delaware County. To discuss these options, such as around the clock in home care, part time care, or respite care, further, please contact the team at Neighborly Home Care for more information.
The families we serve keep saying great things.
I just wanted to tell you how grateful we are that Neighborly Home Care stepped in & took over taking care of my Dad when we really needed it, no questions asked. Our caregiver has become part of the family and we know we can depend on her being there every day & taking great care of my Dad. He misses her when she's not there!
— Daughter of an NHC Client