Neighborly Home Care Discusses Ten Preventable Stroke Risk Factors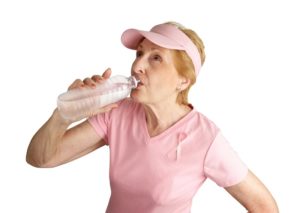 One factor that may cause a need for senior home care in Delaware and Pennsylvania, and the rest of the world, is the threat of stroke. A stroke is caused when a blood clot restricts blood flow to the brain, and even a single stroke can sometimes cause massive neurological damage. In many cases, strokes can drastically alter victims' personalities and muscle control or even render them incapable of supporting themselves.
However, multiple studies have focused on modifiable stroke risk factors. These studies offer insight into how behaviors earlier in life can be modified to reduce the risk of stroke.
10 Stroke Risk Factors
The following factors have been to have a strong link to strokes in 90 percent of those studied. Many of these are common-sense or had been previously talked about as contributing to strokes, but the evidence behind their link to strokes is now much stronger.
1. High Blood Pressure (140/90 or higher)
High blood pressure was by far the strongest of the stroke risk factors. Now, more than ever, watching and managing your blood pressure and that of your loved ones is critical.
2. Low Physical Activity
Unsurprisingly, those who were more physically active were less likely to develop cardiovascular problems contributing to strokes.
3. High Apolipoprotein Levels
The presence of high apolipoprotein levels can indicate high cholesterol. Fatty diets lead to more fat in the bloodstream, contributing to clogged arteries.
4. Diet
In general, those who followed healthy dietary guidelines, consuming a diet of nutrient-dense foods including all food groups (without excessive sugar, saturated fats, or sodium), had lower chances of stroke.
5. High Waist-To-Hip Ratio
This factor relates to diet and overall obesity levels. By maintaining a healthy weight and active lifestyle, seniors and their families can reduce their risk of a stroke.
The families we serve keep saying great things.
I just wanted to tell you how grateful we are that Neighborly Home Care stepped in & took over taking care of my Dad when we really needed it, no questions asked. Our caregiver has become part of the family and we know we can depend on her being there every day & taking great care of my Dad. He misses her when she's not there!
— Daughter of an NHC Client
6. Psychosocial Factors 
Environmental stresses are significant stroke risk factors as well. By finding healthy ways to deal with stress, this factor's effect can be reduced.
7. Smoking
Current smokers are far more at risk for strokes. Many programs exist to help those who are interested quit smoking.
8. Cardiac Issues
Heart disease often predicts stroke risk, and this factor correlates heavily with both dietary and exercise issues. Keeping a watchful eye out for symptoms, having regular doctor visits and monitoring known heart issues is encouraged.
9. High Alcohol Consumption
Most studies show that low-to-moderate alcohol use is acceptable or even potentially beneficial. Chronic or heavy drinking, however, contributes to stroke risk.
10. Diabetes (Types 1 & 2)
A significant correlation was found between patients with diabetes and patients at higher risk of stroke. Diabetes may be unavoidable by some, but proper diet and exercise reduce the risk.
Neighborly Home Care is Dedicated to Excellent Senior Care
If you are worried about stroke for yourself or your loved ones, consider your lifestyles and make changes now to reduce your vulnerability to these stroke risk factors. Many older adults feel unable or unwilling to cook healthy meals for themselves or get proper exercise. In Delaware and Pennsylvania, senior home care provider Neighborly Home Care offers many home care and elder care services, including in home assistance, respite care, care for those with disabilities, and more. Our trained professionals can help with medication management (reminders), transportation, meal preparation, or full-time care as needed. Contact Neighborly Home Care today at 610-658-5822 in Pennsylvania and 302-650-5699 in Delaware, for care solutions and options.