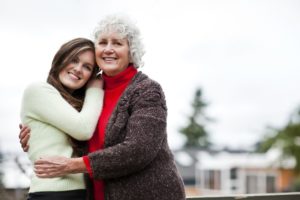 Elderly care in Delaware County can sometimes be difficult, but perhaps never more so when dementia is a factor. As we have discussed in previous blogs in this series, dementia creates significant hurdles to overcome, from recognizing the warning signs, to properly planning for the progress of the disease, to communicating with loved ones suffering from dementia.
Today, we are going to expand on that last point to talk specifically about how the family can provide support, through meetings and gatherings.
Providing Better Elderly Care to Delaware County Seniors with Dementia Through Family Meetings
1. When to hold meetings
A family member may have many reasons to hold a family meeting regarding dementia. Just a few of these include:
Discussing the latest reports from the healthcare provider.
Conferring about day-to-day care needs and the effectiveness of current treatments.
Talking about financial concerns.
Creating to-do lists of necessary actions.
Future planning for such issues as estate-related decisions.
Providing emotional support and discussions about the disease and its effects on the family.
Whatever the topic, even if the subject is difficult to talk about, such meetings are the best way to cover them, while giving everyone a voice. Ignoring problems relating to dementia will only make things worse.
2. Who should attend?
Attendance will vary from family to family, depending on who is closest to and/or most involved in the elderly care. However, one person who should always be included is the dementia patient. Failure to include the individual can cause depression or anger in dementia patients, making them feel that they have no say in their own life.
Remember that commonly, dementia patients have minds which are working better than their ability to express themselves. Treating them like invalids will be extremely demoralizing. When in doubt, assume they do understand what is happening around them.
3. Holding the meetings
These family meetings can be very emotionally-charged. As a precaution, have a level-headed person as a chairperson/facilitator. If a close family friend might have a more objective outlook, consider bringing them in as a "referee."
Another key aspect is to focus on "I statements."  As in saying, "I think this should happen" rather than saying "You should do this." The goal of these meetings should be finding common consensus, and that becomes very difficult if everyone is pointing fingers or issuing orders.
Call Neighborly Home Care for Help with Elderly Care in Delaware County
No person or family needs to deal with dementia alone. Superior home care options are available which can significantly lift burdens from your shoulders. Contact the team at Neighborly Home Care today to learn more about elderly care options in Delaware County.