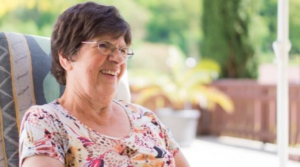 Being a Main Line home care provider for a loved one with dementia is no easy task. From knowing the warning signs to keeping your family involved in the caregiving, caregivers have a huge number of considerations to keep in mind. However, without a doubt, one of the foremost concerns is keeping your loved one safe.
Dementia, of course, is a disease of the mind, and directly affects the decision-making skills and motor skills of those who are afflicted. As a Main Line home care provider, you need to do everything possible to keep your loved one safe from elements in their environment which could hurt them.
Vital Suggestions for Protecting an Individual with Dementia
1. Safety-proof the house
Put away or lock down any objects which might be unsafe; this could include car keys, scissors, knives, and other dangerous objects. Also consider disabling potentially dangerous appliances, such as removing the control knobs from stoves.
2. Police the exits
If your loved one is prone to wandering, you need to keep them away from exits. Consider installing extra locks which you only have the keys for. Also consider installing motion detectors or electronic door chimes.
3. Avoid fire sources
Beyond putting away dangerous objects, pay attention to anything which might be a source of fire and be sure that nothing like lighters are left lying around. This precaution is especially important when someone is using oxygen.   
4. Minimize use of stairs
Stairs can be extremely treacherous for seniors, and those with dementia have additional risk of falling due to decreased ability to think or move properly. When possible, reorganize the home so that everything the senior needs is on the ground floor and make sure clutter or trip hazards are picked up.
5. Add protection to bathrooms
Safety rails can be a major help in bathrooms of people with dementia. Put them in the shower, near the toilet, and possibly near the sink(s) as well. Also, lay down rubber non-slip mats throughout these rooms to minimize the chance of falls due to slick flooring.
6. Know medications
Always keep up with what medications are being used, as well as interactions and side effects. Likewise, always have the doctor's number available on speed-dial. Be ready to report any behavior that seems abnormal.
Call Neighborly Home Care for Experienced Main Line Home Care Providers
Our Main Line home care providers offer skilled, experienced and compassionate care to seniors and are knowledgeable about helping those who suffer dementia. Contact us for more information or to discuss our Neighborly Home Care services.