Trusted Provider of Senior Care in Delaware County, Neighborly Home Care, offers a Quick FAQ about Senior Care Costs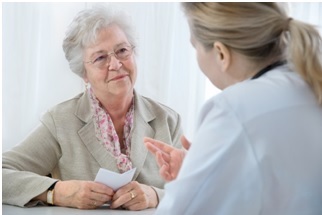 For anyone considering senior care in Delaware County, undoubtedly one of the biggest concerns is the possible cost of care. Neighborly Home Care would like to present a quick guide to answer the most common questions people have about these costs.
Frequently Asked Questions about Senior Care Costs In Delaware County
What is the most expensive form of senior care?
In nearly all cases, nursing homes are the most expensive care option, with average costs of at least two hundred dollars per day, and often exceeding five hundred.
Can in-home care be covered by Medicare or other government programs?
This varies substantially from state to state, but in some cases, the answer is yes. Waiver programs are set up in states, including Pennsylvania, specifically to help pay for care services. If you qualify for the waiver program, choose an in-home senior care company, such as Neighborly Home Care, that accepts the waivers.
Can a disabled parent be considered a dependent by their children for tax purposes?
In most cases, yes. However, 27 states also include laws on the books called "filial responsibility laws," which can potentially cause children claiming parents as dependents to become responsible for some of those parent(s)' debts, particularly those relating to healthcare.
Can I be forced to pay for my parents' care?
You have to be careful. When handling paperwork, avoid making any guarantees of payment other than that which your parent can pay. You may want to discuss details with an elder care attorney if you are in a situation wherein a facility is trying to force the financial responsibility upon you. Be aware that a facility which accepts Medicare or Medicaid has no right to force another party to pay for costs incurred by a resident/patient.
For further information regarding services and options, please contact Neighborly Home Care today.
Call Neighborly Home Care for Compassionate Care in Delaware County
Neighborly Home Care is one of the most-trusted providers of senior care in Delaware County, with a focus on giving seniors the most possible autonomy in a familiar environment while still providing for their needs. The professional caregivers of Neighborly Home Care have over 25 years' combined experience in senior home care, and they are backed by a staff which are carefully chosen for excellence in care. 
Neighborly Home Care utilizes customized approaches to ensure the best possible care for each senior. Contact us today for more answers to FAQs about Senior Care Costs or to set up a consultation at 610-658-5822.
The families we serve keep saying great things.
I just wanted to tell you how grateful we are that Neighborly Home Care stepped in & took over taking care of my Dad when we really needed it, no questions asked. Our caregiver has become part of the family and we know we can depend on her being there every day & taking great care of my Dad. He misses her when she's not there!
— Daughter of an NHC Client