What Are ADLs And IADLs And How Do They Relate To Senior Caregiving?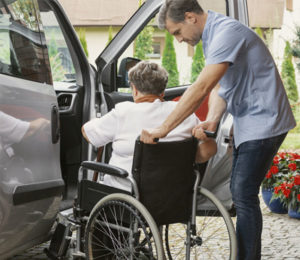 What are ADLs and IADLs? ADLs, or activities of daily living, are the key tasks that people do every day to manage their daily lives. health and live independently. As an adult child, you may recognize that your senior parents or loved ones have difficulty completing everyday tasks. Those tasks are ADLs; learning about them and how ADLs relate to senior care helps both you and caregivers provide better care for your loved ones.
What Is The Difference Between ADLs And IADLs?
IADLs, or instrumental activities of daily living, are tasks that help one live independently. These tasks are generally more physically and mentally complex than ADLs. IADLs include cooking and preparing meals, house cleaning and maintenance, running errands out of the house, handling finances, and more.
The main difference between ADLs and IADLs is the general purpose of the two categories. ADLs are the various tasks and activities that people do on a day-to-day basis, essential for daily living. Think of ADLs as personal care tasks or activities that are fundamental to your life, such as basic hygiene, self-feeding, dressing, and even mobility-based tasks such as getting in and out of bed.
Depending on various factors, such as living conditions or physical or mental disabilities, many seniors find performing ADLs or IADLs difficult or even impossible. If your senior loved one experiences difficulties with completing these daily tasks or activities, you may want to contact a professional caregiver for help.
How Do ADLs And IADLs Relate To Senior Caregiving?
Knowing a senior's ability to perform ADLs and IADLs is essential to determining the senior caregiving needs of an individual. ADLs such as bathing and feeding maintain personal hygiene and physical health, while the ability to manage IADLs such as transportation or communication are vital because of the need to maintain a household without assistance.
One method that families and caregivers use to determine what care a senior needs is an ADL/IADL check sheet. The check sheet features rows of various ADLs/IADLs and a few columns that signify the level of function a senior has. Users can check proficiency levels from "fully independent" to "needs help" to "impossible." This type of check sheet can be analyzed to help create an effective caregiving program for the senior.
Neighborly Home Care Services Assist Your Loved One in Daily Living Tasks
If your senior loved ones need assistance with daily living or maintaining an independent life, Neighborly Home Care can help. We provide top-quality, compassionate caregiving solutions for your loved one. Our transportation, disability, and 24-hour elderly care services highlight our commitment to providing seniors the best care possible. If you have further questions like "what are ADLs and IADLs" and how your senior loved ones' proficiency may affect their caregiving needs, contact us for a consultation about our senior care services and solutions.
The families we serve keep saying great things.
I just wanted to tell you how grateful we are that Neighborly Home Care stepped in & took over taking care of my Dad when we really needed it, no questions asked. Our caregiver has become part of the family and we know we can depend on her being there every day & taking great care of my Dad. He misses her when she's not there!
— Daughter of an NHC Client