Why is a Care Plan for Seniors Important?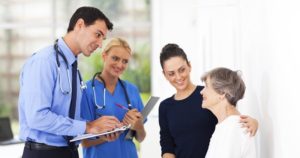 A care plan for seniors is a vital component for any caregiver, and developing one is one of the first tasks caregivers do for the elderly. What makes these plans important? Why do so many caregivers spend the time to create a caregiving plan for their senior patients? Care plans help create the most effective plans, ensure all of a senior's needs will be met, and helps seniors receive better care during unexpected events. Here are some reasons why senior care plans are essential.
Initial Assessment Lays the Foundation for the Most Effective Plan
Before a caregiver can start caring for seniors, they need to understand their patients' needs thoroughly. The health and living conditions of each senior who needs care are wide and varied. So caregivers have to fully understand a senior's situation to provide the most effective care possible. Here are some of the factors a caregiver needs to evaluate before creating a care plan for seniors:
Current physical, mental, and psycho-social health and conditions
Anticipated or potential physical, mental, and psycho-social health and conditions
An individual's personal care competencies, or activities of daily living (ADLs)
Current living and transportation arrangements, and access to medical or support services
Financial situation
Each senior is in a unique position, and thus the best care for those seniors is a plan suited to them, which requires careful and thorough evaluation first.
A Care Plan for Seniors Meets All of Their Caregiving Needs
Because of all caregiving complexities, creating a care plan for seniors will help you and your caregiver meet all of their needs. Caregiving involves a lot more than just assisting elders in moving around their home easily or taking medication. Caregivers have to consider physical, mental and social needs. Without an outline of all the tasks and objectives, properly managing the senior's care can feel overwhelming, leading to failure to meet caregiving tasks.
A care plan helps you and your caregiver know everything that your loved ones need to remain active and healthy. Concrete plans are especially useful for making sure that smaller tasks are completed, rather than being forgotten over the more prominent or more prolonged tasks. Comprehensive caregiving is effective, and developing a care plan is the first step in providing comprehensive care.
Seniors Receive Better Care during Unexpected Events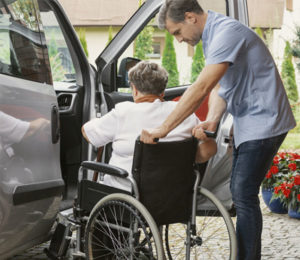 Your loved ones may find themselves in a scenario where unexpected events or developments happen in their health, living conditions, finances, and more. In those times, trying to handle the situation without some plan or outline can be daunting. With a care plan for seniors, you, your caregiver, and any other support networks can be accounted for, and you will have been coordinating with them more frequently.
For example, two families find out that their senior loved ones need surgery and will have to use a wheelchair for a few months. The one who lacks a care plan might have to scramble to figure out the financial cost, transportation, and other necessary medical care. The other family who does have a plan may have anticipated the possibility of the surgery based on their loved ones' current health and has been able to prepare thanks to the care plan and greater coordination with their doctors, caregivers, and financial advisers. The elder, whose family had a plan in place, can receive better care thanks to that plan.
Contact Neighborly Home Care for Quality Care Services
If you want to make sure that your elderly loved ones receive the best care possible, contact Neighborly Home Care. We will work with you to give you peace of mind and meet all of your loved ones' needs. Our caregivers are highly qualified and experienced in developing care solutions and providing quality elderly care services. We can create a comprehensive care plan for seniors to encompass your loved ones' needs while maintaining their sense of autonomy and peace. For more information on our services, contact us today.
The families we serve keep saying great things.
I just wanted to tell you how grateful we are that Neighborly Home Care stepped in & took over taking care of my Dad when we really needed it, no questions asked. Our caregiver has become part of the family and we know we can depend on her being there every day & taking great care of my Dad. He misses her when she's not there!
— Daughter of an NHC Client