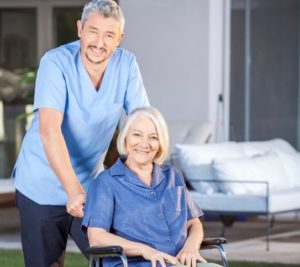 July 31, 2017 – Ardmore, PA – "Crowdsourced" ride-hailing applications such as Uber and Lyft are becoming increasingly popular. However, Neighborly Home Care – a Delaware County home care provider – wants families with dependent elderly loved ones to be aware that better options are available for senior transportation.
Whether senior loved ones are local or long distance, they may sometimes need transportation that you are unable to provide and you want to know that they are safe. Home care providers are about more than just in-home care. They also provide a range of transportation services which enables seniors to maintain independence as well as safety.
Benefits of Securing Transportation Through a Delaware County Home Care Provider
Families know the driver. Home care providers will communicate with families, so they know who is transporting their loved ones. With ride-hailing, anyone could be providing the ride, and the drivers would likely be different each time.
Emergency training. Does the average Uber driver know how to provide emergency medical care to a senior suffering a stroke or heart attack? Home care providers are trained to handle medical situations and will be informed about your senior loved one's medical issues. This knowledge will allow them to provide better care and give medical emergency personnel the necessary information if a medical incident occurs.
Companionship beyond the car. A qualified caregiver can accompany your loved ones on shopping runs, or even act as advocates/surrogates at medical appointments. The caregiver can take notes and communicate vital information to families and doctors.
Even though ride-hailing applications are convenient, Delaware County home care providers offer the specialty services and protection vulnerable seniors need.
About Neighborly Home Care
Neighborly Home Care is a trusted Delaware County home care provider, offering part to full time senior care and transportation. Neighborly Home Care strictly screens all of its caregivers to ensure only qualified and compassionate caregivers are allowed into elderly people's homes. Neighborly Home Care is focused on constantly providing high quality support for elderly residents and their families.
For more information, visit https://www.neighborlyhomecare.com.