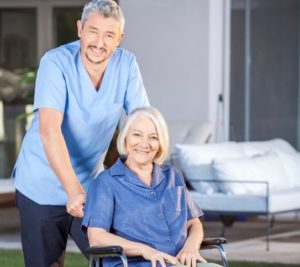 January 17, 2022 – Ardmore, PA –"Crowdsourced" ride-hailing applications like Uber and Lyft are becoming increasingly popular. However, these private transportation and ride services come with several downsides for seniors. Neighborly Home Care's home care providers in Delaware and Pennsylvania want families with dependent elderly loved ones to know about the better senior transportation options.
Whether your senior loved ones live nearby in your local community or live a long distance away, they may sometimes need transportation that you cannot provide. And you want to know that any senior transportation options they choose are safe. Home care providers are about more than just in-home care. They also offer a range of transportation services that enable seniors to maintain independence and safety.
Quality, safe, transportation options for seniors have to meet several requirements, and caregiving agency transportation services do so. For example, many older adults have limited mobility, and some transit systems and services may not accommodate a senior's lack of mobility that well. However, a professional caregiver who understands the client's needs and conditions can provide comfortable transportation that meets those needs.
One example is wheelchair accessibility. Some private or public transit options may lack accessibility for older people with disabilities. Working with a caregiving and home care agency can resolve those issues by ensuring all transportation options meet any mobility or disability needs.
Another reason home care agencies make excellent senior transportation options is because a senior's caregivers can take them wherever they need to go. Seniors need engagement, like going to visit their family members, friends, and community. However, transportation difficulties make socialization challenging for many seniors. A professional caregiver can drive seniors to these places and more, providing easy access to their social circle and other locations to meet their social, mental, and physical needs.
Caregivers can even run errands for seniors, such as buying food at a grocery store or picking up prescriptions or laundry.