Elderly Care Service Providers Meet Meal Preparation Challenges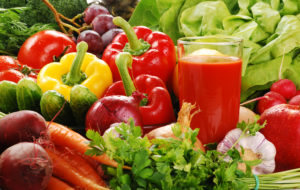 Meal preparation is one of the biggest concerns for family members and other caregivers trying to provide elderly care services. Good nutrition and healthy food will keep seniors living longer; unfortunately, creating appealing, healthy meals according to dietary restrictions is difficult for some caregivers. In fact, family members who care for a loved one with over 3 nutritional risk factors are likely to experience stress. Neighborly Home Care offers advice and tips to help those caring for a loved one overcome meal preparation challenges.

3 Most Common Nutritional Risks
According to studies, the 3 most common nutritional risks for seniors are as follows:
Taking more than 3 prescribed, over-the-counter prescription drugs
Losing over 10 lbs. in 6 months without exercising
Developing an illness/condition that may cause dietary changes
Making dietary changes to combat these issues can be difficult and can come with many shopping, cooking, and meal planning challenges. Some problems one can face when adjusting to a loved one's dietary restriction include trying to buy difficult-to-find ingredients, finding adequate food substitutes, or making time to plan meals that meet these new restrictions and that the senior loved one will eat.
How to Prepare for Dietary-Specific Challenges
Caregivers can try some of the following meal prep tips to reduce the pressure and ensure that elderly loved ones eat healthier:
Grocery Shopping Tips
Create a grocery shopping list of ingredients that your loved ones can eat. Buy fresh organic fruits and vegetables if possible. Listen to your loved ones' concerns and, if possible, go to the store with them. Shopping together can be a fun, shared experience, and you will learn what they enjoy most.
Recipe Tips
One of the common meal preparation challenges people have is finding new healthy recipes for their loved ones. Browse through online recipes until you know you can make something delicious and safe for your loved one. When your loved one enjoys a new recipe, save it, and in the future, make enough for more than one meal so you or a caregiver can freeze additional servings for easy future access.
Cooking Tips
If your loved one is able, try preparing the meal together. The prep and cooking time will be more pleasant and create special memories, as well as keep your loved one active and engaged. Steam or sauté vegetables over low heat to maintain their flavor and minimize the loss of nutrients. Use herbs, spices, and healthy oils to season food when possible. The senses of smell and taste diminish with age, and elderly people may tend to use more salt even though they need even less salt than younger people.
Talk to the doctor about possible supplement needs. Elderly loved ones' bodies have a more difficult time processing certain vitamins and minerals, such as B12, B6, and folic acid, which are necessary to maintain mental alertness, a keen memory, and good circulation. When providing elderly care, meal preparation is a challenge for many caregivers. With proper planning and organization, you can overcome meal preparation challenges, and your loved ones can eat healthy and delicious meals without fear.
Trust Neighborly Home Care for Skilled Elderly Care
All caregivers from Neighborly Home Care are certified nursing assistants or have received equivalent training and passed a nurse aid skills assessment test.
Neighborly Home Care wants to make sure that seniors get the best and most affordable in-home care. Neighborly Home Care is a leading home care provider in Philadelphia, Montgomery, Bucks, Chester and Delaware County. To learn more about our elder care services, caregivers, and other initiatives, contact Neighborly Home Care today.
The associated presentation contains images that were used under a Creative Commons License. Click here to see the full list of images and attributions:
https://app.contentsamurai.com/cc/7521
The families we serve keep saying great things.
I just wanted to tell you how grateful we are that Neighborly Home Care stepped in & took over taking care of my Dad when we really needed it, no questions asked. Our caregiver has become part of the family and we know we can depend on her being there every day & taking great care of my Dad. He misses her when she's not there!
— Daughter of an NHC Client