Exploring the Link Between Hearing Loss and Depression in Senior Care of Bryn Mawr Residents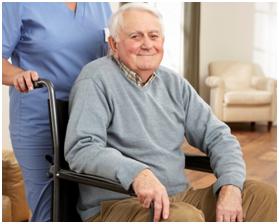 Hearing loss is a common aspect of getting older, and something which many of those receiving senior care in Bryn Mawr will have to face. However, what is more commonly overlooked is the link between hearing loss and depression. Recent studies have shown that seniors with hearing loss – particularly if untreated – are significantly more likely to report feelings of depression as well.
When you or your loved one's senior care provider notices symptoms of hearing loss, follow up with a doctor visit. A visit can help lessen the effects of the hearing loss as well as offer options for preventing/treating any depression in early stages.
The Dangers of Depression to Seniors
As we have discussed before, many aspects of clinical depression can negatively affect the overall health of seniors. Some of the biggest dangers include:
A nearly doubled risk of Alzheimer's Disease.
Higher chances of vascular-related issues, such as heart attacks and strokes.
Lowered immune system response.
A reduction in inter-cell signaling in their bodies, effectively acting like a slowdown in the entire internal communications system.
More frequent and more expensive medical issues.
Hearing loss creates feelings of isolation, particularly when seniors feel that other people are unable or unwilling to communicate with them. They start feeling truly disconnected from the world around them, increasing their sense of loneliness. Those who provide senior care to residents of Bryn Mawr or other Main Line communities have options for helping them.
Helping Mitigate Hearing Loss in Senior Care
Several options are available to help restore hearing in those who have lost it. However, keep in mind that no hearing restoration process is 100% effective. Differences between assisted hearing and natural hearing are inevitable.
The most common options are:
Hearing aids: Hearing aids, which act as external amplifiers for sound, are still among the most common solutions. Modern hearing aids can often restore normal social functions.
Assisted listening devices: These are devices or even smartphone/tablet applications which "listen" on behalf of the patient, then display what is being heard onscreen.  
Cochlear implants: For those with profound hearing loss, cochlear implants may help. Unlike hearing aids, which are external amplifiers, these devices are implanted within the ear surgically and stimulate the inner ear to send sound signals directly to the brain.
Depending on the situation, any of these options may help diminish the sense of isolation and disconnection created by hearing loss.
Call Neighborly Home Care for Excellent Senior Care in Bryn Mawr and Nearby Communities
Neighborly Home Care offers skilled and compassionate in home senior care for Bryn Mawr residents. For more information about our full or part time care services, contact us today.
The families we serve keep saying great things.
I just wanted to tell you how grateful we are that Neighborly Home Care stepped in & took over taking care of my Dad when we really needed it, no questions asked. Our caregiver has become part of the family and we know we can depend on her being there every day & taking great care of my Dad. He misses her when she's not there!
— Daughter of an NHC Client