Home Care Agencies in Bala Cynwyd – Depression Is a Threat to Senior Care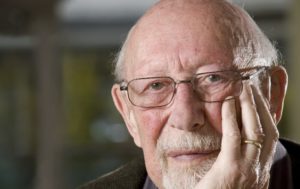 Currently, ongoing research is taking place regarding the effects of depression on senior health at the University of Pittsburgh Medical Center. The study is attempting to measure the impact of several factors on senior depression as well as ways the symptoms can be treated. While the full results have yet to be published, the early data points towards depression being a far greater threat to senior well-being than had been previously believed.
The new information is important for individuals contemplating utilizing home care agencies in Bala Cynwyd, like the professional services offered at Neighborly Home Care.
The Impact of Depression on Senior Health
Depression is often classified as a disease rather than a pure mental disorder because it has an effect on the entire body.  In the same sense that many medications are depressants, depression lowers bodily responses in a wide variety of areas.
According to the study results thus far, seniors suffering depression:
Have nearly twice the risk of Alzheimer's Disease.
See greater instances of cerebrovascular ailments, including strokes.
Pay significantly more for health care than non-depressed seniors.
Experience lowered immune response.
Have reduced inter-cell signalling.
Reducing Stress and Depression in a Senior's Life
So far, there is a relatively small body of research into methods and success rates in improving seniors' psychological states. A National Center for Health Statistics survey found that between 2009 and 2012, 5.4% of seniors over the age of 60 suffered depression.
Fortunately the Centers for Disease Control and Prevention (CDC) notes that depression is treatable when properly diagnosed and that though depression can be caused by some of the complications of growing older, many seniors will be unaffected by it. To protect your aging loved ones, it makes sense to be aware of common causes of depression and attempt to prevent them:
Pain: Chronic pain wears down every aspect of the body and mind, with sufferers at far greater risk of accompanying depression. Pain complaints should be taken seriously and treated as soon as possible.
Loneliness: In some cases, seniors spend most of their time in their homes, rarely interacting with other people. Regular visits to a senior center or other social environment can help alleviate this problem.  Some groups have shown positive results from pet therapy, through either owning a pet or pet visits, if a senior is unable to care for an animal themselves.
Helplessness: Independent-minded seniors -especially among Boomers- are greatly dismayed as their ability to care for themselves is reduced. Changing their living environment to make self-care easier can do a lot for their self-esteem.
Additionally, some participants in the study benefited from traditional psychological therapy.  As with many people of all ages, some seniors bottle up their feelings and benefit from talking out their problems.
Neighborly Home Care
Those caring for a loved one or researching care options should consider Bala Cynwyd home care agencies. At Neighborly Home Care, trained professionals know how to keep seniors happier and healthier, and improve the quality of their lives.
Contact Neighborly Home Care for more information regarding Bala Cynwyd home care and other services.
The associated presentation contains images that were used under a Creative Commons License. To see the full list of images and attributions visit: https://app.contentsamurai.com/cc/29174.
The families we serve keep saying great things.
I just wanted to tell you how grateful we are that Neighborly Home Care stepped in & took over taking care of my Dad when we really needed it, no questions asked. Our caregiver has become part of the family and we know we can depend on her being there every day & taking great care of my Dad. He misses her when she's not there!
— Daughter of an NHC Client