Home Care Provider in Bryn Mawr Offers Tips for New Caregivers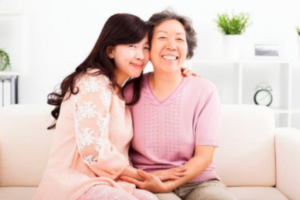 The decision to become a full-time caregiver for an elderly loved one takes careful consideration. Caring for an elderly loved one is much different than caring for a child, and you should prepare yourself for the unique challenges. The following tips for new caregivers in Bryn Mawr can help you avoid some common problems.

Create Open Lines of Communication
When your senior feels you are unhappy with the tasks they need performed, the senior may withdraw and try to handle those situations on his or her own. For example, in the event you make an off-hand comment about seeing your senior's naked body getting out of the tub, your senior may respond by trying to get out of the tub on his or her own, putting health and safety at risk.
Face difficult discussions head-on and always be open and honest about the needs of your senior. Personal hygiene, finances, and medical care are potentially sticky topics, but if you start the caregiver relationship with authentic communication, your senior will feel comfortable discussing these topics with you.

Ask for Help
As a new caregiver, you may feel that you have to take care of your senior every second of every day, but you soon discover the impossibility of meeting that demand. You have needs of your own, especially if you have children; seeking help is acceptable and even recommended. Make time for calls or visits with friends each week and look for ways to get some time alone to do whatever relaxes you.
Neighborly Home Care is a home care provider in Bryn Mawr that offers both supplemental and full-time assistance to seniors. Neighborly Home Care can assist with in-home needs, like housekeeping, or outside services, like helping your senior go to doctor's appointments.

Remember to Love
When you become a caregiver, often you are caring for an elderly loved one in your family. Avoid getting lost in the challenges of care and service, and remember that your loved one is still a person who needs real human contact and real affection.
First, practice casual contact, like a pat on the shoulder or a quick squeeze of the hand. Contact reinforces your affection and helps your loved one know he or she is a valuable person in your life, as opposed to a burden.
As the American population ages, the demand for caregivers will continue to explode. In a perfect world, a member of the family would be available to care for your loved one at all times, but when that best-case scenario is impossible, supplemental service providers like Neighborly Home Care can help you maintain the level of care your loved one deserves. Contact Neighborly Home Care for more tips for new caregivers or to learn more about in-home elderly care services. Book your free consultation today!
The families we serve keep saying great things.
I just wanted to tell you how grateful we are that Neighborly Home Care stepped in & took over taking care of my Dad when we really needed it, no questions asked. Our caregiver has become part of the family and we know we can depend on her being there every day & taking great care of my Dad. He misses her when she's not there!
— Daughter of an NHC Client