Neighborly Home Care Offers Superior 24-Hour Home Care Services in Philadelphia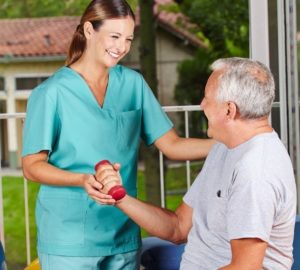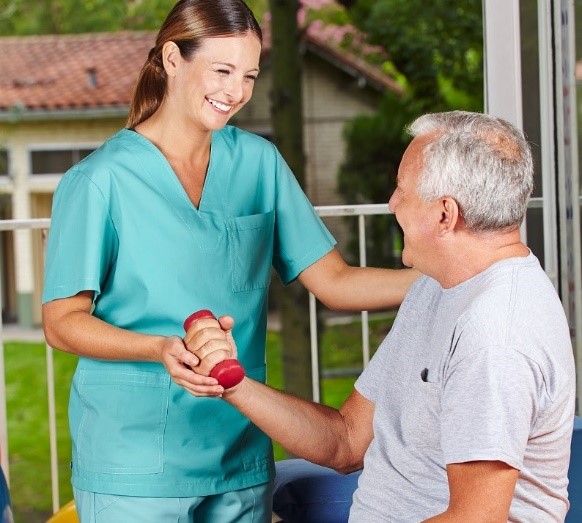 As a person ages, day to day life can become a struggle without home care services. Aging affects everybody differently, but over time, mental or physical degradation will create increasing challenges to maintaining a person's lifestyle. Eventually, in many cases, a person simply becomes unable to fully care for themselves.
When families have a loved one in this situation, the choices available can be difficult. The most common option is to put the senior into a nursing or assisted-living home. Being placed in a nursing home means they have to abandon their home, most of their property, and their way of life. Many seniors will fight against this move, and it is easy to understand why.
We at Neighborly Home Care offer a different, better option: 24-Hour home care services in Philadelphia. We can provide nearly all the benefits of an assisted living center without having to move your senior family member out of the home they love.
What Is 24-Hour Home Care in Philadelphia?
What does home care entail? Simply put, your elderly loved one will have around-the-clock supervision and help with whatever tasks they struggle to accomplish on their own.
At Neighborly Home Care, we pride ourselves on putting together personalized care plans which are tailored to the needs of each client. Just as aging affects each person differently, so too does the approach to caring for someone. One senior may struggle with communication but retain their motor skills.  Another may face physical disability but keep full use of mental abilities. Every situation is different, so every home care service package is different.
We will work with you and your loved one to understand his/her specific needs. Our goal is that they retain as much autonomy and independence as is safely possible. We "take up the slack," so to speak, helping them where they need help but still allowing them to do as much for themselves as they can. Then they can enjoy their remaining years in the comfort of their own homes, surrounded by their possessions, friends, and loved ones.
Examples of Philadelphia Home Care Services You Can Receive from Neighborly Home Care
Here are just a few of the ways we can help your elderly loved one live a full and enjoyable life, even into an advanced age.
Meal Preparation
Proper nutrition is vital for a senior to remain healthy in their retirement years, yet many seniors have difficulty cooking for themselves. Lack of cooking can lead them to rely on unhealthy options such as frozen foods or fast food delivery. Sometimes seniors just forego meals rather than go to the trouble of cooking. With Neighborly Home Care, your loved ones' caregiver can ensure they receive three freshly-prepared healthy meals every day. Of course, we can work within any medical or religious dietary restrictions as well to ensure they fully enjoy every meal.
Hygiene
Many seniors, particularly those suffering from physical ailments or disabilities, struggle to maintain proper bodily hygiene. Poor hygiene affects both body and mind, encouraging disease while discouraging socialization. Our caregivers will happily assist in any way they can, including bathing, hair-brushing and other grooming needs. We can also help them get dressed and go to the bathroom if needed.
Daily Chores
Have you noticed your loved one having difficulty keeping up with housework? Caregivers can help out with any chores that need to be performed. Chores can include washing clothes and dishes, household cleaning such as dusting and vacuuming, caring for pets, maintaining electronics, and any other duties that may be beyond their means. We will provide an excellent and safe environment.
Shopping and Errands
Some seniors might be reluctant to give up their car keys, but eventually safety concerns may make this step become necessary. Neighborly Home Care will do everything we can to ease this transition. We can drive your loved ones wherever they need to go, helping out with their errands, and keeping them on-track. Our errand services also include medical visits and even staying with them in the hospital when necessary.
These are just a few examples.  Again, our service offerings are always tailored to the precise needs of your loved one.
The Advantages of Home Care Over Assisted Living
The advantages of Philadelphia home care for your loved one and for yourself are numerous.  As long as the senior has no medical conditions which require direct doctor's supervision, he/she will be far happier in a home care situation.
Some of the benefits include:
Living in the home they know. Why force your loved ones to move if they can safely remain in their homes? With proper assistance, seniors can safely remain in their own space, where they are most comfortable.
Keeping their own pets. Few assisted living homes allow for pets.  By choosing 24-hour home care, they can retain the comfort of beloved animal companions.
Easier visits from friends and family. When the senior is still at home, friends and family can more easily keep up their normal visiting patterns.
Maintaining social connections. Does your loved one enjoy trips to the park, the local senior center, or other hubs of activity? Those connections can be maintained, safety permitting, because they can be driven by their regular caregivers. Social seniors are usually healthier seniors!
Having a sense of independence. We value your loved one's autonomy. Home care is the best way for seniors to feel like they maintain some control over their lives and care.
Easing your direct responsibilities. 24-hour home care in Philadelphia allows you to remain closely connected to your loved one and his/her care, while taking care of the other important things in your life. These things include your health, your other family members, and your job, among others.
Why Choose Neighborly Home Care
We understand the difficulty of knowing who you can trust with the wellbeing of your elderly loved one. For this reason as well as our commitment to providing seniors with the fullest experience possible, we at Neighborly Home Care go above and beyond to demonstrate our trustworthiness, with a quality, caring staff of professionals.
We have strict requirements for our caregivers, which include a minimum of two years' experience in caregiving, along with multiple positive, verifiable references. We preferentially hire Certified Nurse Aids (CNAs), to help ensure we provide the most robust care possible. Additionally, all of our applicants have to pass stringent background and criminal history checks, drug tests, and pass a tuberculosis screening.
To attract and maintain this type of staff, we also provide benefits that go above and beyond. Our starting pay is higher than the industry average, and we also offer robust benefits packages to our workforce, including a 401(k) plan with matching contributions.
That is how you can know Neighborly Home Care can be trusted with your loved ones. Our goal is to provide the best possible 24-Hour home care service for them in Philadelphia, while helping them live happy and healthy lives. When you are considering a positive change in the life of an elderly loved one, schedule a consultation so we can talk about their needs.