How Senior Care in 2021 Will Change from 2020
Senior care in 2021 may be significantly different than in 2020. The desire for in home care services will likely be even more prominent due to COVID-19 and other health issues in nursing and care facilities. As a result, telehealth and remote medical technology will grow and become more prevalent in seniors' homes. Significant changes to Medicare Advantage will include possible in home, non-medical benefits. New, accessible technology and devices will also make seniors' daily routines more comfortable and manageable.
Rising In Home Care Services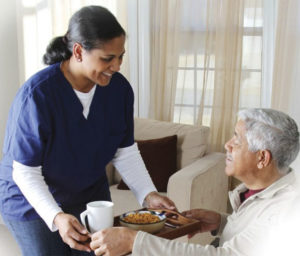 One of the most significant changes in senior care in 2021 is a noticeable and significant increase in the number of people looking for in home care services. Nursing homes and care facilities were hit particularly hard by COVID-19. As a result, more people are looking into in home care as a safer, more viable alternative for their elderly loved ones. Diseases such as COVID-19 are more easily prevented when seniors are aging in their own homes and their caregivers can spend appropriate time to practice the proper sanitization precautions. Expect to see more people exploring and opting for in home care services and providers.
Increased Telehealth Usage
The increased desire for in home care will lead to an increasing need for telehealth and remote medical services. As more seniors remain in their homes and limit their time outside as much as possible, more doctors and medical professionals will make greater use of telemedicine. Doctors and medical professionals will have more work related to monitoring their patients' health remotely, and therefore will need new technologies that allow them to do so. Wearable devices and diagnostic tests for home use to provide critical information such as blood pressure and weight are examples of how doctors will remotely interact and diagnose their patients.
Medicare Advantage Home Care Changes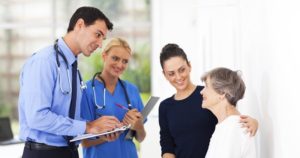 Another meaningful change to senior care in 2021 is the possible new Medicare Advantage benefits for seniors receiving in home, non-medical care. Changes over the past few years have aimed at bringing home care to Medicare Advantage. As a result, Medicare Advantage may begin offering new benefits packages with non-medical, in-home services in 2021. Because more home care providers can participate in Medicare Advantage (which can also offer new home care benefits packages), seniors receiving home care could see added benefits.
New Tech for Seniors
As technology advances rapidly, many of the new devices we may see in 2021 can benefit seniors receiving in home care. Specific devices can make some seniors' daily routines more manageable or convenient, such as voice-activated and controlled devices. These devices, which include the Apple watch, the Echo, or the GrandPad are intuitive to use, for non-tech-savvy seniors and have many functions, such as playing music, checking the news, setting alarms for appointments or medications, and even calling for help after a fall.
Other devices are more security-focused, such as a GPS SmartSole to help keep track of seniors with Dementia or Alzheimer's, or surveillance cameras. Some companies have even developed tablets specifically for older adults, with large text and buttons and a simple interface to allow seniors to better engage with their loved ones through technology.
Contact Neighborly Home Care for In Home Care Services
To give your elderly loved ones high quality senior care in 2021, contact Neighborly Home Care. Neighborly Home Care will meet all of your loved ones' caregiving needs, from physical to emotional. Our highly qualified and experienced caregivers develop personalized care solutions and provide quality senior care services, such as disability care, respite care, and in-home care. We create comprehensive care plans that cover your loved ones' needs while maintaining their sense of autonomy and peace. For more information on our services, contact us today.
The families we serve keep saying great things.
I just wanted to tell you how grateful we are that Neighborly Home Care stepped in & took over taking care of my Dad when we really needed it, no questions asked. Our caregiver has become part of the family and we know we can depend on her being there every day & taking great care of my Dad. He misses her when she's not there!
— Daughter of an NHC Client