How Assistive Technology Can Improve Senior Care in Philadelphia, PA
When providing senior care in Philadelphia, PA, assistive technology can improve outcomes and senior well-being.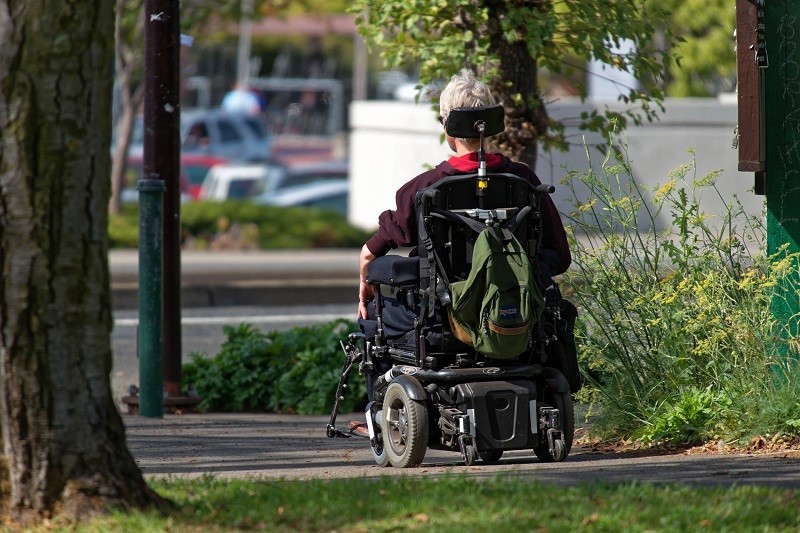 What is Assistive Technology? 
When talking about services for seniors, assistive technology (also called "assistive devices") is any product or service that helps a senior overcome physical or mental difficulties in day to day life. Assistive technology (AT) can range from something as simple as a walking cane to highly complex computer-based lifestyle solutions.
According to the Family Caregiver Alliance, more than 15 million Americans with disabilities use some type of AT. In many cases, assistive technology can provide solutions to seniors' everyday troubles, and can go beyond just helping them. The technology can also help caregivers by reducing burdens upon them or giving them new solutions to difficult problems. 
Here are just a few of the ways assistive technology can help.
Three Common Senior Care Problems Which Assistive Technology Can Solve
Neighborly Home Care offers quality, compassionate senior care in Philadelphia and surrounding areas. Our goal is to help seniors live as independently as possible, in their own homes. So we provide exactly the care that each individual needs, in his/her own home, and look for ways to allow autonomy and self-reliance in everyday life.
Below we list 3 common areas in which our caregivers or our senior clients make use of assistive technology.
1. Mobility Issues
When talking about assistive tech, solutions to mobility problems are often the first thing people think of, as well as one of the most common uses.  Canes and walkers are simple, low-tech solutions to many mobility issues. In more serious cases, wheelchairs and powered scooters can allow seniors who are unable to walk to get around their home or neighborhood.  Loss of mobility can be disheartening in seniors and lead to feelings of isolation.
Assistive technology for vehicles is also commonly seen, such as motorized ramps or lifts that help seniors enter their car, van, or truck. In some cases, vehicles can even be overhauled with alternative control schemes, such as when a driver has lost the use of their legs.
2. Communicative Issues
For seniors facing issues with communication, more assistive technology options exist than ever before.  Hearing aids are an obvious example, but modern computers and tablets can improve on almost any communication issue. Closed captioning on televisions and computers is an example of assistive technology as well; its use for videos on Youtube and other sites can be a big help to seniors and others who are unable to hear.
Text-to-speech programs are a boon to seniors who are having difficulty talking, by allowing them to type instead, and these are available on most portable devices.  Text-to-speech programs can go the other way as well, translating speech-to-text for seniors who have difficulty typing.  Terminals which have braille output of onscreen text sources offer solutions for some visually impaired people.
3. Physical Issues
A wide range of assistive technology devices is available to solve physical challenges, particularly those involving the hands.  "False hand" devices can hold pens and pencils, turn pages in a book, and more. Even more simple are foam tubes that can be placed on pens, utensils and personal care items like brushes to allow easier gripping for seniors with impaired dexterity. You also have plenty of options in replacing small physical controls with larger ones, such as oversized switches and dials.
A large variety of relatively low-cost items can assist seniors or others with physical limitations get dressed, get out of bed, reach and grab items and more. All of these assistive technology devices are aimed at allowing seniors live more independently.
Devices that can assist caregivers in managing physical limitations include lifts for turning seniors recovering from illness, lift vests that assist in transferring seniors from one seat or bed to another, and transfer benches for bath or shower.
Neighborly Home Care Wants to Make Senior Care in Philadelphia Easy
We provide a wide range of services for senior care in Philadelphia, from transportation to 24/7 home care. Our trained and compassionate caregivers are dedicated to helping seniors maintain happy and healthy lives in their own homes, with as much independence as is feasible.  Contact us today to talk about how we can help!
The families we serve keep saying great things.
I just wanted to tell you how grateful we are that Neighborly Home Care stepped in & took over taking care of my Dad when we really needed it, no questions asked. Our caregiver has become part of the family and we know we can depend on her being there every day & taking great care of my Dad. He misses her when she's not there!
— Daughter of an NHC Client