Local Senior Care Provider Neighborly Home Care Wants the Public to Be Aware of Medicare Card Scams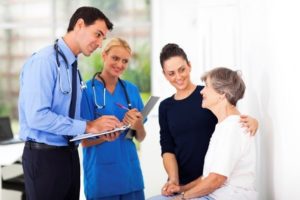 May 25, 2018 – Philadelphia, PA – Beginning in April 2018, the US government began mailing out new Medicare cards to Medicare enrollees across the country. Senior residents in Pennsylvania are scheduled to receive their cards between April and June, 2018. The new cards are designed to help reduce the amount of fraud associated with Medicare cards and identity theft – but senior care provider,  Neighborly Home Care believes enrollees and their families should be aware of the potential for scams.  
The biggest change to these new Medicare cards is that they will no longer feature the enrollees' social security numbers (SSN), which had been a major source of identity theft in the past.  Instead, the cards will now feature an individualized "Medicare number" which will be used in place of the SSN.  The new cards have an 11-character, randomly assigned number with no connection to a beneficiary's other personal information. However, old cards will still be accepted through the end of 2019.
Here are tips that Neighborly Home Care wishes to share for making the changeover as smooth as possible:
Enrollees who have moved recently should call the Social Security Administration (SSA) (1-800-772-1213) to verify the SSA has their correct address.
Old Medicare cards should be thoroughly shredded before being thrown away.
Seniors should disregard any inbound telephone calls purporting to be from the SSA, supposedly needing information for their Medicare accounts.
The new cards are free.  Any claim the senior must pay to receive a new card is also a scam.
Neighborly Home Care hopes Medicare enrollees have a safe and easy transition to using these new Medicare cards.
About Neighborly Home Care
Neighborly Home Care is dedicated to providing the best in senior care services across the Delaware Valley.  Neighborly Home Care offers a full range of in-home care options, from occasional visits to dedicated 24/7 care, as well as transportation and errand-running services.  Neighborly Home Care has stringent hiring practices, so they can ensure only the most trustworthy of individuals are placed in homes with senior citizens.  They are the senior care service Philadelphia-area residents have trusted for many years.
For more information or press inquiries, contact 610-658-5822 or visit https://www.neighborlyhomecare.com.
The families we serve keep saying great things.
I just wanted to tell you how grateful we are that Neighborly Home Care stepped in & took over taking care of my Dad when we really needed it, no questions asked. Our caregiver has become part of the family and we know we can depend on her being there every day & taking great care of my Dad. He misses her when she's not there!
— Daughter of an NHC Client