Moving Your Senior Loved Ones? Here Are Some Tips to Make the Process Smoother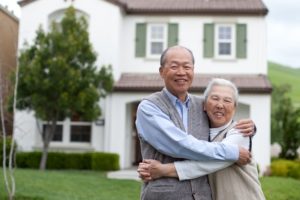 Has the time arrived for a loved senior in your life to move to a new home? For many aging people, the solution to maintaining an independent lifestyle is downsizing – moving into a smaller, better-organized space that demands less day-to-day maintenance. Such a move can make things easier for those providing senior care in Philadelphia, PA, by reducing the workload and potentially bringing the senior loved one closer to home.
Of course, moving is difficult for anyone – and sometimes can be particularly difficult for seniors, especially those faced with leaving a home of many years. Here are a few tips for making that transition as smooth as possible.
Four Tips for Smoothly Moving A Senior Family Member
1 – Give them plenty of choices
A senior will process the move better when he/she is able to actively help plan the move and make decisions throughout the process. Try to avoid forcing decisions on them; instead, give them agency and allow them to make any choices possible that will impact their lives.  Only overrule them when you must.
2 – Get the whole family involved
Moving an older family member should involve the whole family, or at least as many members as you can enlist to contribute. The workload is then lightened for everybody, and the senior is also able to see that their entire family is concerned for their well-being.
3 – Plan, plan, plan
Any big move will go best when plenty of planning is completed ahead of time, and particularly when moving a senior. Try to have plans written down for everything that is going to happen, attached to a timeline of events. Plans can greatly reduce any mental stress on the senior being moved, by ensuring they always understand the overall moving process. 
Give them a roadmap, where they can check off goals one-by-one until everything is finished.
4 – Look into caregiver and transportation services for seniors
Professional options for senior care in Philadelphia, PA, exist that for senior care. If you employ such care and the move is local, a caregiver can be invaluable as you plan and execute your move. A caregiver will have experience with issues that could trouble your senior and may be able to help prevent those issues from becoming too overwhelming. Neighborly Home Care offers transportation services for our clients that will allow them to run their normal errands and attend appointments during normal care and while moving activities are taking place. These services can also allow you to focus on preparing for the move while knowing your loved one is being cared for.
Neighborly Home Care Provides Excellent Care of Your Senior Loved One
Neighborly Home Care wants to help create situations where Philadelphia seniors can live fulfilling independent lives, while still receiving customized services that aid them in their day-to-day activities. When you need help caring for your senior loved one, please contact us to talk about the process.
The families we serve keep saying great things.
I just wanted to tell you how grateful we are that Neighborly Home Care stepped in & took over taking care of my Dad when we really needed it, no questions asked. Our caregiver has become part of the family and we know we can depend on her being there every day & taking great care of my Dad. He misses her when she's not there!
— Daughter of an NHC Client