Planning for Senior Care After A Hospital Discharge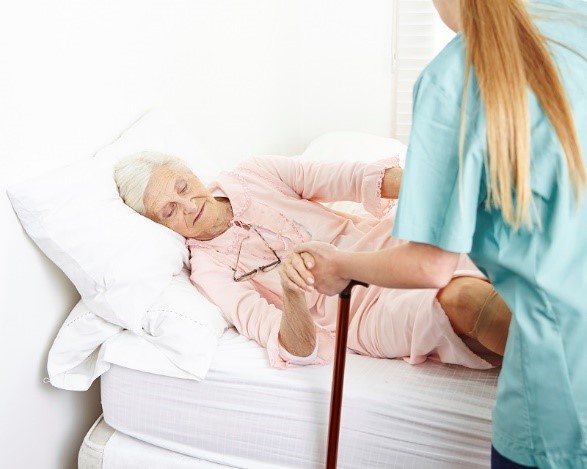 When you have an elderly loved one who has been hospitalized and is soon due to be discharged, they will almost undoubtedly require an extra level of care afterward.  Hospitalization can leave anyone out of sorts, and seniors may find getting back on their feet after a stint in the hospital to be even more difficult.
Proper preparation can make this transition a lot easier and help them fully recover more quickly. These are some of the most important elements to focus on.
I.  Medical-related senior care 
Consult with your loved one's doctor before they are discharged. Find out what sort of care they will need, and if there are any restrictions on their activities, diet, and other lifestyle elements. Likewise, should you be wary of any particular symptoms which should be considered alarming, such as signs of relapse? Get the details.
Also be sure to gather information about any medications they may be put on, including whether you need to know about any food or drug interactions to avoid. In the event you will be sharing care duties with other family members, this information should be shared among them to ensure everyone is on the same page.
II. Assistive technologies
Another major consideration is whether any devices will be needed to help your senior at home. You may need to install safety rails on the bathtub, for example. When a senior requires the use of mobility aids, such as a walker or a wheelchair, you should make sure there will be plenty of room within their home for these devices.
Along the same lines, you should know if they will be coming home with any medical equipment such as oxygen tanks or health monitors.  Be sure you understand what they will have, and how those devices operate.
III.  Lifestyle assistance
Depending on the situation, your loved one may need some extra help in their day to day life, at least at first. Here are some of the most common areas where they may need assistance:
Meal preparation. They may be too tired or weak to prepare proper meals, but they especially need proper nutrition post-hospitalization. Be certain they have a source of well-balanced meals.
Personal hygiene. When mobility issues exist, bathing and similar activities may be a challenge – but hygiene is very important for a speedy and healthy recovery.  
Everyday chores. Chances are, they will be unable to do chores such as housekeeping or dishwashing. Be willing to pitch in.
Neighborly Home Care Is Available For Post-Discharge Senior Care
We are one of the Philadelphia area's trusted home care assistance agencies, and we have some of the strictest hiring standards in the region. Our goal is to help seniors be happy and healthy in their homes while providing assistance as needed. We provide transportation to and from the hospital, as well as whatever level of assistance may be needed to support your loved one's recovery. Contact us to learn more about our senior care solutions.
The families we serve keep saying great things.
I just wanted to tell you how grateful we are that Neighborly Home Care stepped in & took over taking care of my Dad when we really needed it, no questions asked. Our caregiver has become part of the family and we know we can depend on her being there every day & taking great care of my Dad. He misses her when she's not there!
— Daughter of an NHC Client