7 Warning Signs an Elderly Parent Needs Assistance
Watching a parent grow older and experience the signs of aging can be difficult for many people. As a result, families should understand the aging process and learn the signs that an elderly parent requires assistance or additional help around their home.
As experienced specialists in this area, the team at elderly home care company Neighborly Home Care highlights 7 warning signs that an elderly parent needs assistance. Learn the signs, and in the coming months, we will discuss the transitions and the steps necessary to prepare for the changing needs of aging loved ones.
1. Bills Piling Up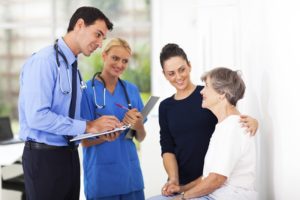 When bills or other mail is piling up, the change could signify that the elderly loved one is in distress. One reason is that they may be struggling to meet all their expenses but are reluctant to inform their family. Another reason could be that they begin to show early signs of memory loss or dementia. As a result, seniors may have lost track of what bills need to be paid and no longer follow a daily routine.
In this case, family members should make time to discuss the issue because the aging parent could be overwhelmed or confused by required tasks such as bill paying.
2. Weight Loss
Weight loss in the elderly without an apparent reason could signify a change in their mental or physical health condition. The problem could be that, after the death of a spouse or other traumatic event, they are apathetic about meals, or it is too much effort for them to cook for themselves.
Take a look around their kitchen and try to understand any areas of meal prep or diet where your elderly parent needs assistance. Discuss with your loved one what you can do to help them.
3. Constant Money Issues
In addition to having trouble paying bills on time, older adults can find it challenging to manage their accounts and other financial responsibilities within their day-to-day life. Adult children should speak with their parents about becoming joint holders on checking accounts to help them manage bills and review their financial position. Seniors can also fall victim to con artists trying to scam them out of money. Being involved in their finances can make it easier to catch suspicious activity early.
4. Poor Personal Hygiene
Another possible sign of a physical or mental health struggle is poor hygiene. Suppose the person has been wearing the same clothes for several days in a row or is otherwise unkempt. In that case, this could be a sign that they are unable to follow their bathing routine. They may be physically overwhelmed by getting in the shower and afraid to slip and fall, or they may be forgetting their proper hygiene routine. Adult children should consult their parents' doctor to address this concern.
The families we serve keep saying great things.
I just wanted to tell you how grateful we are that Neighborly Home Care stepped in & took over taking care of my Dad when we really needed it, no questions asked. Our caregiver has become part of the family and we know we can depend on her being there every day & taking great care of my Dad. He misses her when she's not there!
— Daughter of an NHC Client
5. Forgetting Scheduled Appointments
One of the other issues that can happen as adults grow older and begin having trouble with their memory is remembering scheduled appointments, such as those with friends or doctors. Adult children should try to keep track of their parents' appointments as much as possible if their elderly parent needs assistance. When elderly loved ones forget appointments with doctors, dentists, and other professionals, it could signify declining some cognitive functions.
6. Confusion
People commonly forget where items have been left around the home or become frustrated while performing activities of daily living that used to be easy. If these issues occur several times a day, an ongoing or worsening problem with an older person's mental health could be a problem. Children should monitor this issue and talk to their parents' doctor directly if it continues over time.
7. Paranoia
Paranoia can be one of the more stressful elements of communicating with elderly loved ones. Sometimes, a senior feels like one of their friends is keeping a secret from them, or their neighbors are plotting against them somehow. Adult children who recognize these signs should communicate with a health professional if they begin to affect the senior's day-to-day life, as they could be a sign of dementia.
Families should learn more about the signs that their elderly parents and grandparents require additional senior care in their homes. That way, in the future, those families can prepare themselves for decisions about how to protect their loved ones for the long-term future. So please visit us next month as we discuss how families can come together to decide on elderly care.
Reach Out To Neighborly Home Care for In Home Care Services & Help
Neighborly Home Care's caregivers are certified nursing assistants or have received equivalent training and passed a nurse aid skills assessment test. Our professional home caregivers can create personalized care plans to give seniors proper care and give you and your loved one peace of mind.
Neighborly Home Care wants to ensure that seniors get the best care possible and the most affordable in-home care. Neighborly Home Care is a leading home care agency and provider in Philadelphia, Pennsylvania, and Delaware. If your elderly parent needs assistance, contact Neighborly Home Care today to learn more about our in-home care services.
*The associated video contains images that were used under a Creative Commons License.