Senior Care Tips – Great Springtime Activities for Seniors
Spring is coming, which is great news for anyone providing senior care in Philadelphia, PA. Winter presents a lot of challenges for caregivers, creating new safety risks for seniors that make maintaining an active lifestyle difficult. Spring brings a lowered risk of slip-and-fall injuries, as well as many more opportunities for seniors under your care to get out and about.
Spring is full of possibilities for fun, exercise, and adventure, so encourage your senior loved one to explore the local options for springtime activities.
Springtime Activities for Senior Care
1 – Gardening
Gardening is a truly great springtime activity for seniors. They get to be out and about in the sun, performing a daily activity and this is a time they can look forward to as being productive and creative. For seniors with mobility issues, caregivers can find ways to set up a garden or plantings that accommodate the available level of mobility.
2 – Spring Cleaning
Cleaning can be a very rewarding springtime activity for seniors.  Seniors get more control over their environment, and de-cluttering can actively reduce stress for some seniors. Looking at keepsakes can also stimulate their memories, or at least be a source of stories to share. Be available to help and converse, and maintain awareness of their activity levels to avoid any overtaxing activities.
3 – Picnics
Parks offer a variety of good activities for seniors. Picnics are always fun and parks offer great opportunities to meet other people who could become friends. Often, some parks include exercise equipment or organized workout groups – some even specifically for seniors!
4 – Visit a Farmer's Market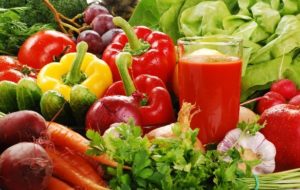 An outing to a local farmer's market is a great time.  Markets are another opportunity to move around and interact with others. Markets also look and smell fantastic.  Your loved one is likely to come home with plenty of fresh healthy food, too!  Fresh and healthy food is important and many seniors fall into the trap of pre-packaged unhealthy convenience food.
Neighborly Home Care Can Support Your Senior Care in Philadelphia, PA and Delaware
These are just a few examples of great springtime activities for seniors. From occasional visits to respite care,  and even full time 24/7 service – we can provide all types of senior care in Philadelphia, PA! Our goal is to provide seniors with top quality, skilled and compassionate home care that allows them to maintain as much independence as is feasible.  Contact us to learn more.
The families we serve keep saying great things.
I just wanted to tell you how grateful we are that Neighborly Home Care stepped in & took over taking care of my Dad when we really needed it, no questions asked. Our caregiver has become part of the family and we know we can depend on her being there every day & taking great care of my Dad. He misses her when she's not there!
— Daughter of an NHC Client