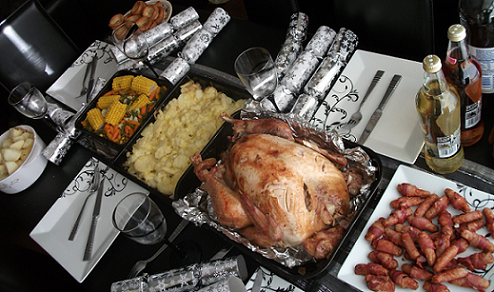 Many hardships can sometimes be associated with growing old, and those hardships can become especially difficult during the holiday season.  Seniors need love and support, and a special need exists for senior companionship during the holiday season.
Why Holidays Are Hard on Many Seniors
The year-end holidays are usually associated with being joyous and festive, but seniors can easily be left out of that cheer.  For some, the season becomes a time of sadness and isolation – particularly if loved ones and family members are either far away or fail to notice that depressed state.  When you think an elderly loved one is acting strange or withdrawn, you are not imagining things – they are probably becoming depressed.
Numerous reasons exist for this occurrence:
Too many memories.  For someone who has lived for a long time, the holidays bring reminders of everyone they have lost along the way. Even for the happiest of seniors, this can make the holiday season a very bittersweet time.
Living apart from friends and loved ones.  Many seniors in nursing homes may feel disconnected from true friends and family, making the holidays feel lonely even if they are living among other seniors.
Living alone.  Over 1/4 of American seniors live alone, and being alone during the holidays can make anyone feel down.
Mobility issues.  Some seniors want to be able to engage in holiday cheer but are prevented due to mobility problems or other physical impairments.  They may be physically incapable of joining in.
Financial burdens.  When a senior is living on a fixed income, sometimes their financial state affects whether they can participate fully in the holidays. Such scenarios can add to the pain of old memories if they remember hosting parties or buying gifts they can no longer afford.
In addition, clinical depression is a major problem among older people, with an estimated 7 million retirees suffering from the disorder. The problem can be worse during holiday seasons. For some of those elderly people, senior companionship could ease the loneliness.
Give Love and Attention to The Seniors in Your Life
The solution to these problems is straightforward: be aware of the emotional state of any seniors in your life and do your best to make them part of your holiday festivities.  Bring them to events, even if special transport  is required.  In the event they are unable to travel, consider hosting a holiday get-together at their place.  Show them love and attention, so the risk of loneliness is lower.
You could also try volunteering to help the elderly in your community.  You could donate presents, food, or your time by visiting with older people who have no one else to talk to.  Just contact a nearby nursing home or food bank and they will undoubtedly have suggestions for how you can help.
Neighborly Home Care Provides Senior Care Solutions
When you have an older loved one and care is becoming difficult, we can help. We specialize in senior in-home care, allowing your senior loved ones to live as independently as possible,  while making day-to-day living easier.  Contact us today.